Books by Bill Volkert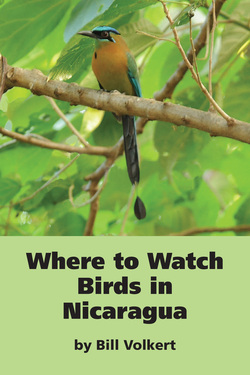 "Where to Watch Birds in Nicaragua"

Bill's most recent book was published in January 2014. This book is the only birdwatching guide book to Nicaragua and includes detailed information on the best birding sites in the country. Included are directions to each site, information about accommodations, contact information, trail maps and a complete list of bird species for each site. This book contains detailed information on more than two dozen of the most important birding sites in Nicaragua. Bill has traveled nine times to Nicaragua since 2002 and spent several years of research to produce this book. A portion of the profits from this book will go toward bird conservation projects in Nicaragua.

Available for only $35.00, plus $5.00 shipping.

The checklist to the birds of Nicaragua serves as a companion piece to this birdwatching guide book. Contact us to purchase a copy.




---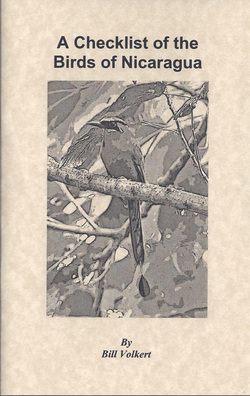 A Checklist of the Birds of Nicaragua


Completely revised and updated, this checklist includes 749 species, with the most recent records as of September 2013. This is the first checklist of the birds for Nicaragua written for an English-speaking audience and includes space for 10 days of daily sightings.

Cost is $3.00, plus $1.50 shipping.

To order, please contact us.








---
Also Available - The Pottery Tradition of San Juan de Oriente, Nicaragua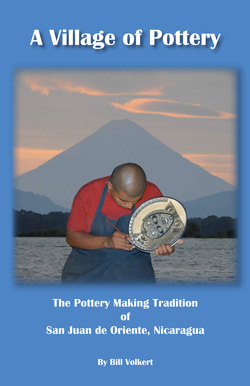 First published In 2012, the second edition has been revised and greatly expanded to include more than 200 color photographs. This book tells the story of the village, its pottery making tradition and documents the entire process involved in producing this unique art form. It also features numerous local artists.
This small village has been producing pottery for over a thousand years. More recently, they have turned this cultural tradition into a contemporary art form, producing a variety of easily-recognized styles. These are described and illustrated in the book.
Bill has traveled to Nicaragua repeatedly to work on a range of bird conservation projects over the past ten years. During his travels he discovered both this unique local art form and also the story behind its creation. In this book he also introduces a cooperative project with Living Light Studio which he helped to initiate with his friend Howie Zanto. All profits from the sale of this book will be used to fund scholarships for the people of San Juan de Oriente to attend a series of classes at the Village Pottery School.
Cost is $19.95, plus $5.00 shipping.
For more information or to purchase a copy, please contact us at
naturalist@billvollkert.com
.
---