Presentations on Wisconsin's Natural Resources

In addition to presentations about his travels, Bill also conducts programs on more local subjects. As always, his focus is on the wildlife and natural history of the area in which he lives while imparting lessons for better understanding and managing the land. Bill is available to share his presentations with a variety of audiences. Please contact us for more information.


Birchwood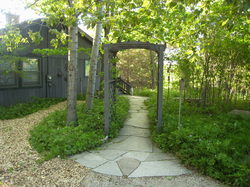 Our Birchwood Home

Bill and Connie have been living at their home on Birchwood Lake for over 25 years. While disturbing the land to build their house, they have worked over the years to restore their land to a series of natural communities, including an oak-hickory woods, restored prairie and a wetland with natural springs. They have removed invasive shrubs from their woodlot and turned a former cornfield into a native prairie and prairie nursery.

Connie collects seeds from the nursery to grow in a greenhouse to establish new gardens and enhance existing ones. She has obtained special permits to grow several state threatened species which now thrive here. Over the years they have cataloged nearly 600 species of plants and animals on less than 10 acres.

This program focuses on their experiences in natural landscaping and land management and provides a range of examples for using native plants for both small gardens and managing larger areas of land.


---
Horicon Marsh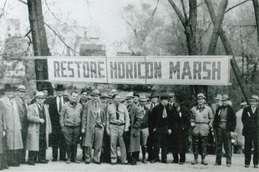 The History and Ecology of Horicon Marsh

Formed by the glaciers of the last Ice Age, Horicon Marsh was a hunting ground for Native Americans for over 10,000 years. However, in the past 150 years this marsh has been dammed and flooded to create a vast lake, over hunted by market hunters, and then ditched and drained to convert to agricultural purposes.

Today, Horicon Marsh is a restored wetland hosting over 300 species of birds and attracting thousands of people interested in wildlife. This marsh has been recognized as a "Globally Important Bird Area" and a "Wetland of International Importance".

This program is an overview of the geology, history, wildlife and ecological concerns for maintaining the health and integrity of this vast wetland.


---
The Early People of Horicon Marsh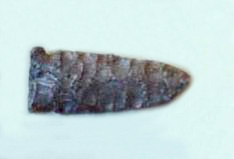 Horicon's Indian History

People have been a part of Horicon Marsh for the past 12,000 years. Since the end of the last Ice Age, humans have relied on Horicon Marsh as a great hunting ground. Nearly every major prehistoric Indian Culture known to the Upper Midwest has been represented in the archeological record of this marsh. From the early Mammoth Hunters to the Effigy Mound Builders and historic tribes, many people have left their mark on the land. Horicon Marsh represents one of the greatest concentration of effigy mounds found anywhere in the world.

This program will discuss what is known about the archeological record of Horicon Marsh and the evidence that tells the story.


---
Birds of the Northern Kettle Moraine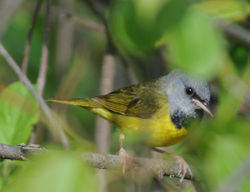 Birds of the Northern Kettle Moraine

The Northern Kettle Moraine is a land of glaciated landscapes and home to over 260 species of birds.
This region of Wisconsin lies on the tension zone, and therefore represents both northern and southern plant communities. It is also an area of overlap as breeding habitat for birds associated with these native communities.

For more than 30 years, Bill has been watching and keeping track of the diverse bird life of this area, where he and his wife Connie make their home. This presentation will discuss the geography of the Northern Kettle Moraine and its importance to birds. It will also provide an overview of some of the area's unique and representative bird species, and share some of the best places to observe the birds of the Northern Kettle Moraine area.


---
Shorebird Management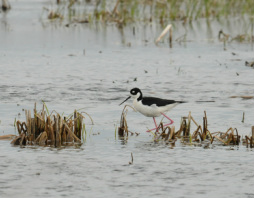 The Ecology and Management of Shorebirds

Shorebirds are among the greatest long-distance migrant birds in the world. These incredible travels put great demands on these birds and changes in land uses have had tremendous impacts on many populations of shorebirds. However, opportunities exist to manage wetlands, particularly those on public land, to provide critical shorebird habitat as migration stop-over sites without sacrificing waterfowl benefits.

With an understanding of the habitat requirements of shorebirds, their diverse feeding strategies, and the timing of migration; land managers can enhance impoundments to accommodate migrating shorebirds to benefit their populations. This program was developed as a training workshop for professional resource managers, but is also of interest to birders who enjoy shorebirds.


---
Shorebird Identification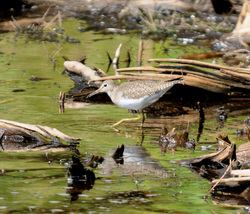 Getting to Know Shorebirds

Shorebirds can be challenging to identify, with some 40 species known to occur in the Upper Midwest. However, by breaking down this large order of birds into its component parts and learning to look closely at key features which define adaptations to specialized feeding niches, observers can learn to identify shorebirds during their annual migrations.

This is a wonderful program to help beginners and experienced birders, as well as professional resource managers, to learn how to identify sandpipers and plovers and improve their ID skills.


---
Warbler Identification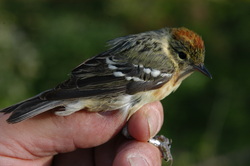 Getting to Know Wood Warblers

North American wood warblers are a very diverse and colorful group of birds. Commonly referred to as the "jewels of the bird world", the warblers comprise some 35 different species that can be found in the Midwest. Their small size, restless activity, and their brief stay during migration make them a challenge to learn and an annual phenomenon to anticipate.

This presentation was developed in a similar format as the shorebird identification program and relies on pictures taken of birds in the wild as well as birds in the hand taken during bird banding operations.

---
Winter Birds
Wisconsin Winter Birds

Winter is the most demanding season for our wildlife, with short days and cold temperatures. As a result, most of our birds migrate south to escape the season, but for those that remain they have adapted to survive the season. This is a good time of year to get to know Wisconsin's birds, since they are easy to observe and easy to learn, because there are relatively few species present. This presentation will introduce participants to a variety of winter birds, discuss some of their adaptations to winter, and provide hints on how to attract a variety of birds to your backyard.


---